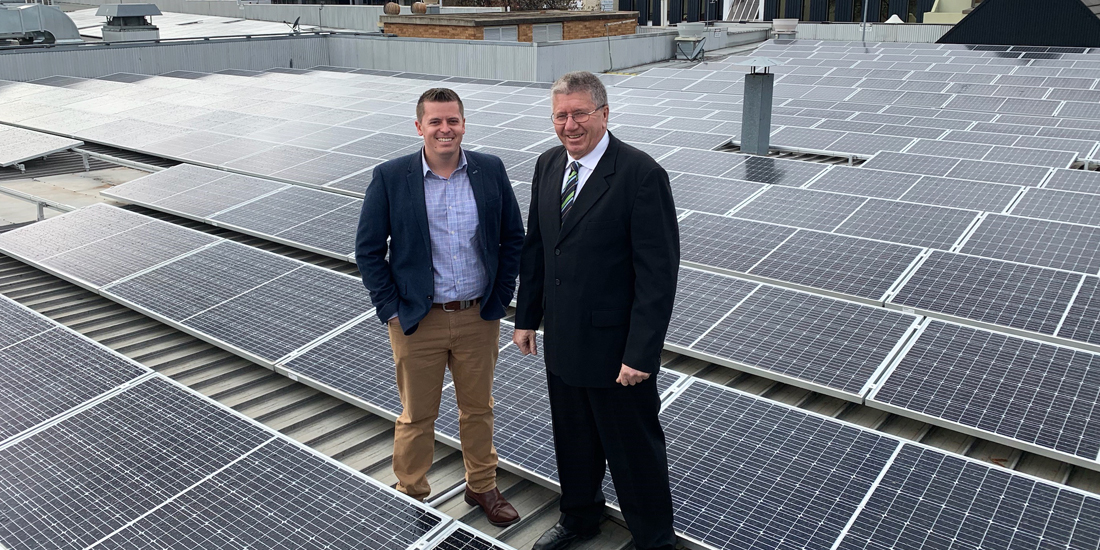 At Charter Hall we recognise that sustainability is more than protecting the natural environment; it is about responding to the needs of our customers, achieving our long-term commercial goals and working in partnership with our stakeholders to improve environmental and social outcomes.
We have integrated sustainability and community into our business to create a shared value framework. Our aim is to become Australia's best and most highly recognised property investment and funds management business. We acknowledge that this requires a cohesive, Group-wide approach to sustainability and corporate responsibility that addresses all aspects of the property value chain.
Charter Hall's Shared Value Framework recognises the UN Sustainable Development Goals and is aligned with the four pillars that underpin our corporate strategy: Access, Deploy, Invest and Manage. Our framework focusses on three key themes - Eco-Innovation, Building Community and Enabling Wellbeing - with our people, in our assets, and in the communities in which we operate.
Eco-Innovation
Deliver smart solutions that make a difference for our customers and the planet.
Building Community
Increase community value and social cohesion in the places in which we operate
Enabling Wellbeing
Enhance people's wellbeing at work and in our supply chain
2019 Solar Initiative
Charter Hall nationally have entered into a Solar Power Purchasing Agreement providing a solar energy system across 15 shopping centres including Tamworth Square.
The PPA partnership for Charter Hall retail shopping centres have entered into with Clean Peak Energy and Macquarie Group in conjunction with Solgen Energy Group, will help realise Charter Halls' short-term sustainability targets and contribute towards our longer-term aspirations of net zero emissions.
The project will see Charter Hall power 13MW of solar PV generation, 18GWh of electricity per annum. This is enough energy to power 1,200 homes across the 15 local Charter Hall shopping centre communities in which we operate.
Charter Hall's Sustainability Strategy for the future, is designed to reflect how our business integrates our sustainability and community goals into our everyday business practices.
Tamworth Square are very proud to be the first of 15 Charter Hall shopping centres to 'switch on' the system.
Read more about our solar initiative here
View our latest Sustainability Report
https://charterhall.reportonline.com.au/fy18/sustainability-report/
View our Charter Hall Group Sustainability Policy
https://www.charterhall.com.au/About-Us/Corporate-Governance/
For more information on Charter Hall's sustainability initiatives, please email sustainability@charterhall.com.au.