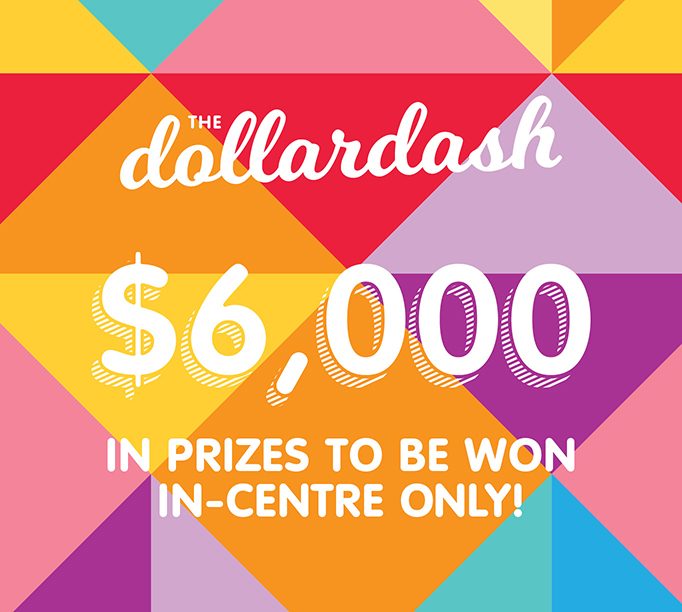 THE DOLLARDASH
THE DOLLARDASH
The Dollardash is here! With over $6000 in prizes up for grabs, it's as simple as:
EXPLORE, PLAY, WIN!
1. Download the Dollardash App via iTunes or Google Play Store.
2. Register to activate the Dollardash camera and scan one of the game points in centre to play and win instantly.
3. Redeem by showing your prize in the Dollardash Wallet to the prize retailer.
Play to to win daily, from Monday 26 February - Sunday 25 March 2018.

Terms & Conditions apply, download Dollardash Terms and Conditions here.