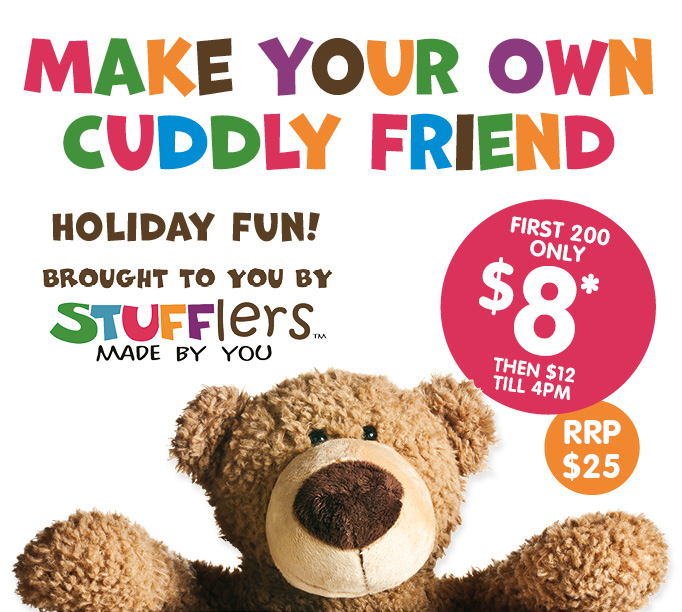 MAKE YOUR OWN CUDDLY FRIEND
15 July, 2019 at 9 30 AM-19 July, 2019 at 4 PM
Join us at our teddy bear workshops these school holidays.

9:30am to 4pm near Kmart Monday, 15 July to Friday, 19 July.

Choose from a variety of cuddly teddy bears and you get to stuff them, name them and receive a teddy bear certificate for only $8!*

- Choose from up to 12 Stufflers plush Animal Skins
- Use the Fluffenstuff Machine to bring your new friend to life
- Insert a love token in the love ceremony
- Give your new friend a name and record it on your Stufflers Birth Certificate
- Take your new Stuffler friend home to love!

*Only the first 200 per day can make a bear for $8. After 200 have sold, the price only rises to $12.